Your birth details have been received - thank you!
"The Best Compatibility Reading Anywhere"
Unique Content This package was developed to provide all the astrological information for your relationship in one straightforward and intuitive package.

Unique Value The package includes six full length reports (inc. compatibility, composite and natal). Other sites sell these reports individually for $15-$40 each. (You save 70-90% this way)

Expertise I've been a relationship astrologer for 16 years, helping tens of thousands of clients.

Free Birth Time Corrections if you later find a more accurate birth time for you or your partner.

Free Questions and Answers this isn't a teaser to sell additional readings.
Try it risk free...
No Hassle 100% Guarantee If you find a better value, more accurate, or more thorough reading anywhere I'll refund you 100% immediately. This package is the best - I guarantee it!

Third Party Protection I use Paypal, the world's largest third party payment processor, so I never handle your credit card information. You don't need a Paypal account, you can use a regular credit card with no additional charges or account setup.

Accuracy Your reading is produced and checked by hand to ensure accuracy (an instant delivery system would be wonderful, unfortunately they make 1001 errors). I complete 90% of readings the same day, but please allow up to 24 hours.
Compatibility reading package
Summaries and scores for all key relationship areas
Your composite chart and interpretation
A compatibility report comparing your natal charts
Your natal chart and interpretation
Your partners natal chart and interpretation
Unconditional 100% money back guarantee
Average length 80 pages
Optional Upgrade: While I'm working with your natal charts I can easily perform other additional tasks with them, so I offer additional astrology content at a large discount. This adds more advanced personality scoring and 12 month love horoscopes for both you and your partner:
Relationship reading package
Everything in the compatibility package above
Plus...
Personality scores for you
Personality scores for your partner
A 12 month personal love horoscope for you (50+ pages)
A 12 month personal love horoscope for your partner (50+ pages)
All the above are unique to you, calculated from your natal charts
Average length 180 pages
Questions? If you have any questions before ordering please feel free to contact me. Your package will contain my direct email address for any later questions.
Secure payments for your protection
I use Paypal as a secure third-party payment processor for your protection. You don't need a paypal account - you can use a regular credit card, with no additional charges or account setup. If you use a credit card the charge will appear as "Paypal - CompAstro"
My unconditional guarantee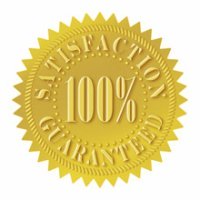 My goal is to exceed your expectations and provide reports of the highest quality and value available anywhere.
All reports have an unconditional 100% money back guarantee if you're not completely satisfied.


Thank you! From the authority on relationship astrology!
Compatible-Astrology.com now has over 5 million readers each year. I'd like to say a giant "Thank you!" to all my new and repeat clients over the past 16 years who have made this possible!
---
Please note you will not be able to navigate back to this page if you leave it
(this ensures your birth information is matched correctly to your payment)
You will need to re-enter your birth details to return here.
Life can be infinitely more enjoyable and satisfying with the right partner.