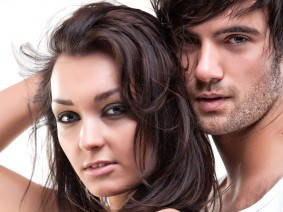 Get Your Ex Back
The first step to getting your ex back is to identify the cause of the problems between you. It's important to know that sometimes what appears to be the problem is really just a symptom of a deeper issue. It's often much easier for an objective third party to identify this. Emotions tend to cloud and confuse everything when you are in the middle of the situation.
Sometimes a problem is easily fixable, for example if it's a communication issue and you just need to approach your partner differently. Sometimes it's fixable but takes some work, for example if it's due to trust issues you just need some patience while your partner gets comfortable. Sometimes a problem isn't fixable, for example if your partner just doesn't want to commit due to personality or timing issues.
First steps to get your ex back
1. Be honest with yourself, step back from your emotions, and look at things objectively.
2. Ask yourself why did the relationship really end? Ignore any heated arguments or things which were said. What was the underlying reason? Is that problem or disagreement fixable?
3. Ask yourself if you really want to make the sacrifices needed to fix it. In the heat of the moment it may feel like that's the only option, but is your reaction just a reflex?
4. Evaluate the relationship. How good were the good parts? How bad were the bad parts? If you could have that all back, would you want it?
5. How well do you (really!) know your partner? How well do you know yourself? Do you have the same goals? Are you moving in the same direction? If you get your ex back now, will the same problem(s) happen all over again?
6. Make a list of the ways you would need to change in order for the relationship to work (don't assume your partner will change at all)
7. Add up the cost to you of making those changes. Is the relationship worth that price to you?
8. Make a list of all the things you would like to change about your partner. How realistic is it that they could change them? How likely is it you could pursuade them to do so?
9. Decide which is the easiest thing to change from your list in step 6 and your partners in step 8, and come up with a plan on how to start changing it.
How can astrology help to get your ex back?
Over the past 20 years I've developed a unique relationship reading designed to explore every facet of your relationship to help objectively answer the above questions (and many others). The most accurate and thorough reading available it highlights both the strong and weak areas of your relationship and objectively measures them so you can see what can and what can't be changed.
How does it work?
The reading first explores your unique personality and your partners, and then moves on to examine your relationship together in areas ranging from sexual attraction to problem solving. The relevant astrological charts are included, together with notes on how the information is derived from them.
Understand your relationship
In this section I examine everything about your relationship and how well you mesh together in different areas. I look at both the rough and the smooth edges of your interaction and use scores to highlight any unusually strong or weak areas compared to averages.
Understand yourself
Unless you understand yourself it's much harder to know what you want and need from a partner, and it's much harder to recognize the right partner when you find them. This section explores everything about your unique personality.
Understand your partner
Similar to the section on you, though typically with a lot more surprises! What needs must be met in order for your partner to be emotionally fulfilled? What layers of their personality do you need to understand in order to deeply and passionately connect with them?
How do they view you?
How do they view your relationship?
What are they motivated by?
What do they find most attractive in a partner?
Be more attractive to your partner
You'll be given a lot of information about your partner which you can use to communicate with them on a deeper level, or to showcase the traits which make you more attractive to them.
---
To order a reading for your relationship
This astrology reading is available exclusively from this website. Delivery is by email within 24 hours. It's designed to be easily printed in case you prefer a hard copy. The complete 100 page reading is $27
To order a reading for your relationship please complete the form below. I include a free revision for birth times and locations, so don't worry if you need to guess or estimate those for now.
---
Frequently asked questions
How long does it take to get my reading?
All readings are delivered by email. I promise delivery within 24 hours. The average time is under 6 hours if ordered during US business hours.
Why isn't this free?
Free astrology reports are a bait and switch sales trick. The free report is typically 1-2 pages of generic astrology information advertising paid astrology reports. Those paid reports are typically around 1/10th the size of my readings and typically cost $15-40 each. They're not astrology readings and they're not free.
Do you offer instant delivery?
No. Only automated systems can produce reports instantly. Those aren't as accurate as professional astrology tools due to various corners which must be cut to automate the process. They also can't answer questions or tailor advice to your unique situation.
Do you need precise birth times or locations?
Ideally they should be as accurate as possible, but I can work with the best information you have. I include a free revision in case you find more precise birth times or locations later.
Do you offer a guarantee?
Yes. A very high percentage of my business comes from repeat customers and personal referrals because my goal is to over-deliver in every area. All my work has a 60 day full money back guarantee if you're not totally satisfied.
About me
My name's David Moore and I'm a professional relationship astrologer. Since 1993 I've prepared over 90,000 relationship readings and published over 3,000 articles on relationship astrology. My clients have included psychologists, relationship counselors and several of the worlds largest dating services.
---
No hidden costs or additional reports to buy
It's common for online astrology reports to be just a few pages long and include an "upgrade" offer for additional reports. This up-selling process can cost hundreds of dollars for a complete reading.
I never charge for additional reports. I offer a complete relationship reading which includes all the astrological information for your relationship. There's no need to compare features or buy multiple reports from me, as I never hold information back to sell you additional reports later. Due to this complete coverage my readings have a wide variety of uses...
Other uses of this reading:
It's exciting and new, but that little voice is asking if this will be another dead end relationship? You don't need to wait months or years to find out. My structured analysis can show you today whether he or she is your soulmate.
Astrology has no magic tricks to make someone fall in love with you. However, by understanding someone, how they view things, what their goals and motivations are it's very easy to make yourself more attractive to them by highlighting what they want to see, early and often.
I describe and score hidden factors such as sexual chemistry alongside visible ones like friendship and communication, so you can see the whole picture of your relationship and judge its potential. Should you meet? Would things be different in person? You can find out today.
Need to know how to turn your differences into strengths? How to avoid arguments before they start? How to deal with a passive aggressive partner? It's never too late to begin again. The right information can radically change the dynamics of a relationship, how you view and react to someone, and how they view and react to you.
You met someone, and for the first time in years you feel alive! An unbiased and anonymous analysis can often do what your friends can't... help determine what's right for you.
Each reading includes my personal email address if you have questions or want additional help. I have over 20 years experience solving real problems for real couples. Information and understanding is the first step. The unique format and features of my readings help solve real problems for real people every day.
Life can be infinitely more enjoyable and satisfying with the right partner. The single biggest factor in obtaining that happiness is not wasting years of your life on dead end relationships, and not settling for second best. True love does exist. Astrology isn't required to find it, however it's the most powerful tool I've found to predict it far in advance.
---
Back to the start of the questionnaire