Relationship ebooks
This is a list of the best relationship ebooks which I've read or received positive reviews about. Every book listed here offers immediate delivery, and an unconditional money back guarantee.
Unless specified these books don't need a Kindle or other proprietary ebook reader, so you can use them on any phone, tablet or computer.
---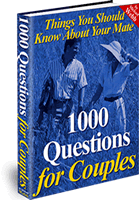 1000 Questions For Couples
I continue to get a lot of positive feedback on this book from couples at all stages of relationships. Much of the feedback includes comments to the effect of "great book! and I would never have thought to try it!"
Its concept is straightforward - a list of questions designed to be answered together by couples. Sounds dull so far, but you're guaranteed to understand and be closer to your partner after trying it.
What are your partners views on subjects such as joint bank accounts, sharing household chores, careers, childcare? Most people are fairly neutral on most subjects - and most also have areas which they are so adamant on that they assume their view is the only way to do things. Flushing them out early offers more alternatives for compromise (ultimately, the key to any successful relationship) and building that all important trust and communication.
Has your partner ever had an STD? been addicted to hard drugs? convicted of a sex crime? Many subjects people don't volunteer information on or ask about because they're embarrassing. Working through the book will flush them out, and without you having to ask.
Understand what makes your partner tick - For example, if your partner is or isn't religious - is it due to a deep-founded belief, how they were raised, or just habit?
Aside of offering a near endless supply of topics for stimulating conversation, you'll definitely come away with a good sense of how compatible you are, and how strong your teamwork really is. Best of all, if you don't like it, it's free.


---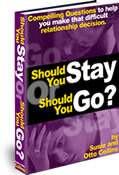 Should you stay or should you go

This book helps you decide whether you should you end a relationship, and is full of practical advice and considerations for making this tough life decision.
To give an example of one simple technique which I found useful: "Pretend to end the relationship" really there is no faster way to decide how you really feel about someone (and discover how reliant either of you are on the other) than ending things. While the idea of a trial separation isn't a new one, the book gives a lot of practical advice on how to use it as relationship enhancing tool, rather than just a last resort. It really can breathe new life into a relationship when done correctly.
The same approach can also be applied to divorces, and I've personally worked through this book with married couples. It definitely works, and helps both partners see things clearly. Often you just don't know if you will miss something until it's gone. In the same way a partner who takes you for granted can often be shocked into changing behavior.
Should you stay or should you go by relationship coaches and authors Susie and Otto Collins.
---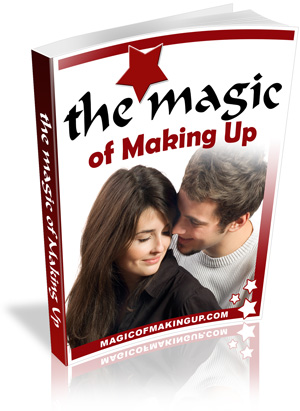 The Magic Of Making Up (get your ex back)
Need to get your ex back? This book offers practical strategies and advice on this difficult subject.
This is a topic plagued by aggressive advertising from companies trying to cash in on people during this difficult time. This is one of the few books on the topic which I feel offers genuine insights and value. It's also one of the original ebooks on the subject, and the one I have had the most consistent positive feedback on.
---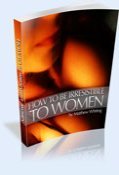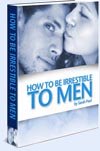 How to be irresistable to men / women
A thorough course aimed at boosting self-confidence and attractiveness. Available in one version for men, and one for women (by different authors).


---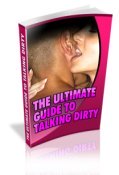 The ultimate guide to talking dirty
This is one of those subjects where it can be less embarassing if you're following a course than suggesting raunchy ideas yourself. A fun and cheap way to add some spice to your lovelife.
It includes a five step training program to build confidence and technique, and includes plenty of examples guaranteed to make your partner think about you when you're not around! Note, this book is written for women readers, though guys will get lots of good ideas too.
---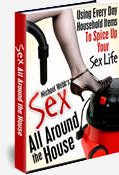 Sex All Around The House
This book lists a thousand sexual ideas for kitchens, closets, garages, home offices etc, together with creative uses for 150 household objects! (did you know there are 38 vibrating objects in the typical home? Me either!)
A fun read, guaranteed to include some ideas you wouldn't normally think of, and a great way to spice up any relationship without spending money on toys!
---
300 Creative Dates
A book listing 300 romantic, unique and fun ideas for dates, for both singles and married couples. This isn't 'top of the Eiffel tower' type nonsense - most dates listed cost under $20.
Written by relationship expert Michael Webb, who has appeared on over 500 radio and television shows including Oprah, CNN and Fox News.
---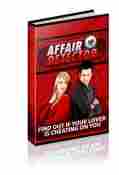 Affair detector
Use CSI techniques to establish whether your partner is cheating on you. It details where and how to find the clues which are always there.
One word of warning, the site for this book has some aggressive pop ups. The best ebook on the subject I've had recommended, but don't click it unless you need it.

---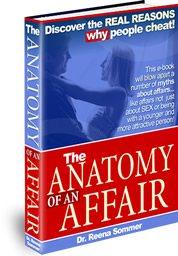 The anatomy of an affair
Expert advice for people struggling to deal with infidelity, cheating & other relationship problems. Author & ebook were featured on the Montel show.
This book is aimed more at salvaging a relationship after the event, whereas the above ebook (affair detector) is aimed more at establishing if cheating is taking place - I found there was some overlap between them - so don't buy both.
---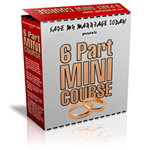 Save my marriage today
An online mini-course which focuses on practical advice, it lists do's and don'ts and common mistakes when trying to salvage a marriage. The most thorough ebook I've found on the subject
This book has some overlapping content with the above "Should you stay or should you go" - so don't buy both.


---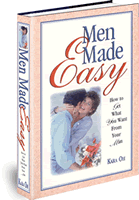 Men made easy
Respected relationship expert, Kara Oh, teaches women how to get a man to fall in love.
"If you've ever wondered what the single most important skill is for creating a deeply loving, passionate relationship, that when mastered, would single-handedly cause your love life to completely turn around, I would tell you, without a doubt – it's the ability to use the power you already have, as a woman, over any man you want to influence." - Honest and powerful advice.


---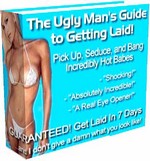 The ugly mans guide to getting laid
Featuring the classic line "How to attract and seduce women, even if you're uglier than a goat", this book offers practical advice written in a very laid back and tongue in cheek manner (it's not for those who are easily offended!) On the other hand this style allows for blunt and practical delivery of some solid information.
Aimed strictly at a male audience it features a lot of ladies in various stages of undress - presumably to keep your motivation high while working through the course.
---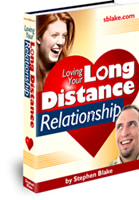 Loving your long distance relationship
A three book bundle for long distance couples to help overcome the specific long term challenges they face.
It includes the emotional issues faced during the relationship, and real life examples of couples who have made it work - and what their secrets are. One particularly good section highlighted how the experience is very different for women versus men.

---
Please feel to contact me if you particularly liked or disliked any of the books listed, or if you know of a good one which you would like to recommend.
Astrology ebooks seem to be very lacking. Each one I've read so far has less information than I offer on this site for free, so I really can't recommend it, but if you know of a good one I'd be happy to review and list it.
FTC disclosure
Some of the products recommended on this site pay me an affiliate commission if you purchase them. This is standard practice for nearly all websites.