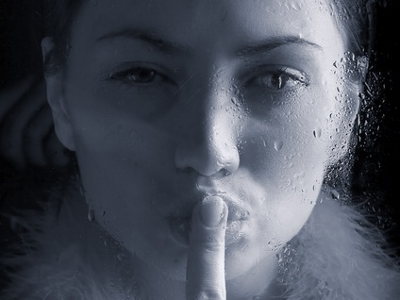 Understand yourself
Using astrology to learn about yourself
This is the area where most people start to take professional astrology seriously, as you can easily judge the accuracy of the results for yourself.
Since 1993 I've prepared over 90,000 astrology readings, each one guaranteed to be accurate. The methods I use have evolved over that time of course, but in the last five years I can count on the fingers of one hand how many people have asked for refunds.
I often have clients who admit they didn't believe in astrology and were expecting to ask for a refund, but didn't as they were so shocked at the accuracy of the results. No one knows exactly why astrology works, but this is one of many reasons why I'm convinced that it can when the right techniques are used.
So lets assume astrology does work for a moment. Typically you will already know 80-90% of what a reading for yourself will tell you. So why do you want to learn things you already know about yourself?!
Having a black and white inventory of your strengths and weaknesses is often more useful than just having a rough idea.


The 10-20% you didn't know often makes light bulbs go on. Many people are missing the last piece of the puzzle when it comes to understanding themselves.


Understanding yourself is a key step to understanding what you really want from life and your relationships. It's fair to say that the sooner you establish this, the sooner you can set about obtaining it.


It's fun! Astrology has no right to know anything about you, so test it! This applies double if you don't really believe in astrology.
What tools are available to learn about yourself using astrology?
There's a lot. Personally I recommend and use two different reports:
Basic natal interpretation
A natal interpretation in a basic format "this planet is here, which means this", it lists your planet placements and what they mean. This is a basic level of analysis and one you may often see discussed on message boards "I have Virgo moon" etc.
Advanced natal interpretation
This report groups similar facets of your natal chart interpretation together and describes the net effect on your personality (as often several factors influence the same aspect of your personality). This reduces contradictions which typically exist when placements are examined individually. You could say it has less astrology information and more human information than the basic natal interpretation.
Ordering
The above reports together with your natal chart are available together as an "Understand yourself" package for $17 from this website. This is a full natal reading, and not a "teaser" report which invites you to "upgrade" to a more expensive report later.
What information is required?
This package is based off of your natal chart, which requires your date, location and time of birth to calculate. The time can be approximate if you don't know it as the package includes a free revision if you find a more accurate birth time later. Below is a questionnaire to ensure you have everything before ordering.
If you have any questions you're welcome to contact me first. Your reading will include my direct email address in case you have questions later.
Frequently asked questions
How long does it take to get my reading?
All readings are delivered by email. I promise delivery within 24 hours. The average time is under 6 hours if ordered during US business hours.
Why isn't this free?
Free astrology readings are a bait and switch sales trick. The free report is 1-2 pages of generic text advertising automated astrology reports. Those reports are around 1/10th the size of my readings and typically cost $15-40 each. They're not astrology readings and they're not free.
Do you offer instant delivery?
No. Only automated systems can produce reports instantly. Those aren't nearly as accurate as professional astrology tools due to multiple corners which must be cut during the automation process. They also can't answer questions or tailor advice to your unique situation.
Do you need precise birth times or locations?
Ideally they should be as accurate as possible, but I can work with the best information you have. I include a free revision in case you find a more precise birth time or location later.
Do you offer a guarantee?
Yes. A very high percentage of my business comes from repeat customers and personal referrals because my goal is to over-deliver in every area. All my work has a 60 day full money back guarantee if you're not totally satisfied.
About me
My name's David Moore and I'm a professional relationship astrologer. Since 1993 I've prepared over 90,000 compatibility readings and published over 3,000 articles on relationship astrology. My clients have included psychologists, relationship counselors and several of the worlds largest dating services.