Seduction
This page is a collection of seduction resources, both my own articles and other websites and books/courses recommended by other visitors. If you know of other resources not listed please feel free to send me a note of them and I'll get them added.
My Seduction articles
Uses of personalized astrology in seduction
Personally, I really dislike generic seduction courses. There is no A-B-C approach to seduction which works any better than just being yourself.
With that said, there are legitimate issues such as self confidence which can stand in your way. The reality however is that you're already a fascinating and unique person with more than enough to offer a partner.
The main challenge with seduction is having a very limited window of opportunity in which to sell yourself. Astrology can show you exactly what to put in that window, while improving your self confidence (if that's an issue) at the same time.
Personalized astrology can be very powerful in this area, showing in advance where your strengths are, what your potential partner looks for in a partner, what turns them on and numerous other things which give you the inside track. Best of all it allows you to be yourself, and not worry about having any artificial formula to follow.
I have two articles detailing how astrology can help with this process...
How to use astrology to make him fall in love with you
How to use astrology to make her fall in love with you
General seduction tips by sun sign
How to seduce an Aries
How to seduce a Taurus
How to seduce a Gemini
How to seduce a Cancer
How to seduce a Leo
How to seduce a Virgo
How to seduce a Libra
How to seduce a Scorpio
How to seduce a Sagittarius
How to seduce a Capricorn
How to seduce an Aquarius
How to seduce a Pisces
Seduction self help courses
These have given the subject a somewhat cheesy (okay, very cheesy!) image. However, some good ones do exist.
A quick Warning though - The statistics for buying self help books of any kind indicate that something like 90% of them are never completed.
Be honest with yourself, if you won't finish (or use) this type of self help book then you will just be wasting your money. You absolutely must take action to get any benefit from them. You don't get any results just from owning the thing!
With that said, there's a ton of seduction courses out there, and here are the ones which have been reviewed and found both practical and realistic - the best courses on the subject so far.


---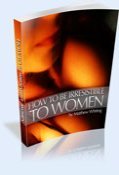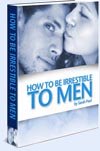 How to be irresistable to men / women
A thorough course aimed at boosting self-confidence and attractiveness. Available in one version for men, and one for women (by different authors).

---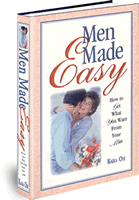 Men made easy
Respected relationship expert, Kara Oh, teaches women how to get a man to fall in love.
"If you've ever wondered what the single most important skill is for creating a deeply loving, passionate relationship, that when mastered, would single-handedly cause your love life to completely turn around, I would tell you, without a doubt – it's the ability to use the power you already have, as a woman, over any man you want to influence." - Honest and powerful advice.

---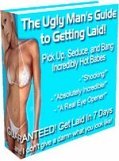 The ugly mans guide to getting laid
Featuring the classic line "How to attract and seduce women, even if you're uglier than a goat", this book offers practical advice written in a very laid back and tongue in cheek manner (it's not for those who are easily offended!) On the other hand this style allows for blunt and practical delivery of some solid information.
Aimed strictly at a male audience it features a lot of ladies in various stages of undress - presumably to keep your motivation high while working through the course.
Recommended Seduction websites
If you're looking for general information on seduction techniques, check out Jesse Allens awesome site ApproachAndSeduce.com - it's full of down to earth tips and advice on how to seduce the man or woman of your dreams, together with information on related subjects such as building self confidence.
Return to main navigation menus at the top of this page